Happy Caturday!!
I am SO EXCITED for today's intermew with one of my purrsonal kitty heroes, CAT FOOD BREATH! He is pawmazing.
Enjoy!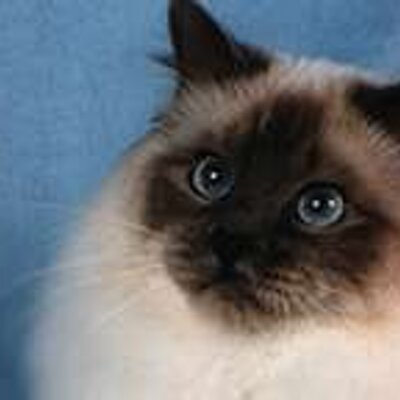 Hazel: Hi Mr. Breath! I hope you are doing well. First question I'd like to ask: What advice do you have for bright young kittens just starting on their social media presence?
Cat Food Breath: Share the wealth.  Not only am I generous with my cat fur, I take time to remind people that shelter cats rock.  I often talk about how wonderful my shelter was, and how grateful I am that they connected me with Thing One.  While it is all about the cat, we are obliged to use our fame and talent to assist others.
Hazel: I agree! Who knows how many cat authors, presidents, scientists, and role models are waiting to be rescued!  Who has been your biggest inspiration and why?
Cat Food Breath: Why, me,  Of course.  I am awesome.  Who wouldn't be inspired by me?
Hazel: I sure am! What are some favorite books, movies, plays, and/or TV shows?
Cat Food Breath: I am fond of squishy books and magazines.  These are the best padding for a good nap surface.  I enjoy athletic events on television, so I can work on my fitness while I nap through the broadcast.
Hazel: Check out "First-Degree Fudge" by Christine DeSmet. They don't have sushi fudge yet, but it's a nice, soft book to snuggle with and reminds me of food. Speaking of which, who would you love to have dinner with? What would you eat and where?
Cat Food Breath: Jiro Ono.  I'd like him to serve me dinner at his restaurant, then we could move along to an all-you-can-eat buffet with shrimp and sardines.
Hazel: Ask him if they have sushi fudge! What are some mistakes that have shaped your worldview and/or approach to social media?
Cat Food Breath: Mistakes?  I am a CAT.  Kitties do not make mistakes.
Hazel: I still don't know what mistakes are, maybe it's just a human thing. How do you feel about the rise of feline influence, and how do you see that influence shaping the world in the future?
Cat Food Breath: This is no surprise.  Cats are smart, cute, and tech-savvy.  Of course we would take over the internet like we took over our own homes.  I can't tell you much about how feline influence will impact the world, as that is Secret Cat Stuff.  You get that information on a need-to-know basis.  If you aren't a cat, you don't need to know.
Hazel: I have a question about that, but I'll ask you at the thing we aren't going to at night (wink wink). So just one last question:
If you could say only one thing to a potential new or existing follower, what would you like them to know?
Cat Food Breath: I have a nice, free dog available.  It comes with a vacuum, rocking chair, and Thing Two.  All free.  It's a great deal, don't delay.
Hazel: Don't delay, readers! Thanks so much, Cat Food Breath. You're the best!
Cat Food Breath: I know I'm the best.  Duh.
And thank YOU readers for reading!
Until next time! Stay tuned for a Spanish-language Caturday Intermew edition with
Morris: el CandiGato
!
Purrs,
Hazel